Location.
Story City is on Interstate 35 just 45 minutes north of Des Moines and 10 minutes north of Ames and Iowa State University. At the heart of central Iowa, Story City features industrial parks, shopping malls, several restaurants and a vibrant downtown
Incentives.
Story City Economic Development Corporation will work closely with the State of Iowa and City of Story City to design a complete and competitive package of incentives to suit the development needs for a qualified prospect.
Workforce.
A skilled, hard-working labor pool, plus access to nearly 25% of Iowa's total population within a 50-mile radius.
Location.
Easy access to highway and air transportation – all close by and affordable. Only 45 minutes to the Des Moines International Airport and 10 minutes to the Ames Municipal Airport.
More Incentives.

Story City offers economic grants, site grants, low-interest loans and tax abatements for new construction, as well as free grant and loan application assistance for businesses interested in other incentive programs offered by the State of Iowa.
A vibrant community.
Story City (pop. 3500) is a progressive community with an enticing mix of business opportunity. Families, volunteers, and organizations work together to compliment the exceptional school system,dynamic employment market, beautiful surroundings, and diverse recreational opportunities.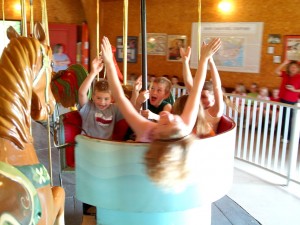 Available land.
Story City has 180 acres of land available for development.  The I-35 Business Park has direct access to visibility from one of the busiest interstates.
A great deal.
The opportunity to own a very competitively priced, shovel-ready lot located within a tax-increment area complete with water, sewer, power and telecommunications infrastructure in place is here in Story City.
Location.
Did we mention we have a great location?
Motivation.
With a single point of contact, Story City very much wants to make this process as easy and streamlined as possible.  Contact the Story City EDC at 515.733.4214 for more details or e-mail us at director@storycitygcc.com.